AZZURRI TEAM – Premier NEP Team (U08-U18)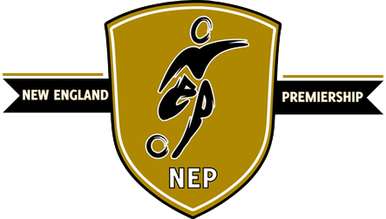 AZZURRI TEAM – Premier NEP Team (U08-U18)
Azzurri "Club" Team - Regional Premier (U08-U18) - playing in New England Premiership (NEP)
Premier Squads are a select through a tryout process.
RISK FREE REGISTRATION
Not only are we taking every effort to ensure every players health and safety, we want to insure parents feel comfortable about the financial commitment given the uncertainty surrounding Covid-19  Please see the refund policy below. We  also plan to provide online virtual trainings options and online team chalkboard session.
Refund Policy: While we anticipate, hope and are planning for a traditional season of complete on-field training and league play we have established a refund policy that is in place for next season. The attached outlines the specific refund families will receive should conditions restrict us from training on field and/or in league play during any of our seasons - Fall, Winter I, Winter II or Spring. Aztec is taking full financial risk for any future COVID-19 crisis that would keep us from being able to deliver on-field training.  Either way players would have the option to train virtually with their coach up to three times a week in a more established online training program.
Player Deposit: The $175/$300 deposit is 100% refundable in the event that we are not able to provide any type of on-field training next season. The deposit is required at this time by all players so that we can properly secure your coaches and make the necessary preparations for the new season. Returning players are asked to register by Friday, June 15th.  New/Prospective players must complete the tryout form click here 
Ages 8 - 19 years or birth years 2012 - 2002
Teams in every birth year, with multiple teams
Games in New England Premiership (NEP) on Sundays in the fall and spring, with most games usually local (15-45 minutes).
Tournaments on Labor Day, Veterans Day, March Pre-Season, Memorial Day, State Cup, 
Summer League - may be the ECFC league in reading and Melrose
Winter League - MAFutsal, NH Futsal, NorthEast Futsal Assoc
Registration is for a calendar year; Summer-Spring (ages 8-14)
Seasons are Summer, Fall, Winter1, Winter 2 and Spring.
Practice at least twice a week, with options for additional or make up days and Virtual session
Uniform/Practice - training jersey,/scrimmage vest, shorts, socks, shin guards, warm up or sweatshirt, ball, mask and hand sanitizer. 
*Always bring court shoes & outdoor cleats, ball and water. 
Uniform/Game consists of a Premier Kit; home jersey, away jersey, shorts, socks, training jersey, warm up jacket, back pack.  Always bring all uniform and training pieces, a ball, mask and hand sanitizer.
Rain/Winter Coat, and Sweatshirt are optional. click here    
*tuition includes league fees, facility fees, insurance, coaching fees. Additional costs include uniform cost and tournament fees.  

Tuition can be paid in full to receive free summer training with Boston Azzurri* or make a deposit and three equal payments.
All registration details/forms below
click here for waiver  Email a color head shot and birth certificate 
click here for Premier Player Agreement (only for players that received a written team invitation).
Order a ball click here
Schedule click here (please refer to this page before attending any sessions)
Locations click here