AZZURRI TEAM – Premier NEP Team (U08-U15)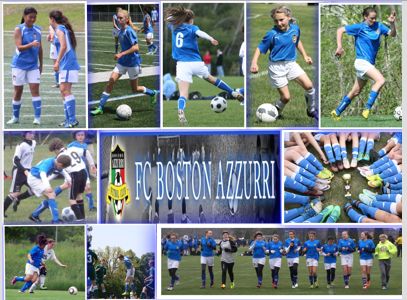 AZZURRI TEAM – Premier NEP Team (U08-U15)
CLUB PREMIER TEAMS

Premier Squads are a select group of players chosen through a tryout process 
Ages 7-15 years
Teams in every birth year, in muitIple team levels
Leagues New England Premiership on Sundays in the fall and spring, with most games usually local (15-45 minutes).
tournaments on holidays weekends, MA or NH Futsal League or Northeast Futsal league (optional) for the winter.
Our focus is on varsity starting placement and college recruitment         College Recruitment Page click here
Registration is for a calendar year; Summer-Spring (ages 14-19)
    Note: U15-U19 players do not participate during the Fall High school season, with the exception of U15 players in the 8th grade.
Seasons are Summer, Fall (with the exception of high school players), Winter and Spring
Practice at least twice a week, with possible options for additional days or make up days

Uniform/Practice - Boston Azzurri (black) training jersey, (white) shorts, (white) socks, shinguards, warm up. Always bring sneakers & outdoor cleats, ball and water. 
Uniform/Game consists of a Premier Kit; home jersey (red), away jersey (white), shorts (white), socks (white), training jersey (black), warm up, back pack.  Always bring all uniform and training pieces; red, white and black).  Always bring a ball.
Rain/Winter Coat, and Sweatshirt are optional. click here    
*tuition includes league fees, facility fees, insurance, coaching fees. Additional costs include uniform cost and tournament fees.  
Tuition can be paid in full to receives a discount otherwise make a deposit and three equal payments.

All registration details/forms below
click here for the Premier Squad page  click here for the Premier Squad Store 
click here for waiver  Email a color head shot and birth certificate 
click here for Premier Player Agreement (only for players that received a written team invitation).
Order a ball click here
Schedule click here (please refer to this page before attending any sessions)
Locations click here