Azzurri 1 on 1 - Private Training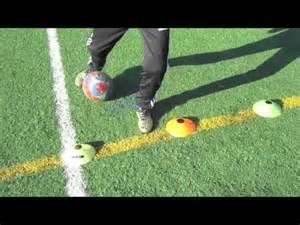 Azzurri 1 on 1 - Private Training
What's Provided - technical training sessions to build a foundation and in areas that the player and trainer deem necessary and as scheduled by the player.  Sessions can be 1 player ir small groups.

Why Participate – Get a head start on your peers.  Developing speed change, agility, flexibility, strength, foot skills, moves, positive muscle memory and tactical knowledge of the game.
Why Boston Azzurri - Muscle memory is developed through repetitive action over time. Once a player reaches the age of 13 years it becomes more difficult to change bad muscle memory. Boston Azzurri's focus is the development of skilled individual player's with perfect technical foot skills. Giving players a level of development were the game itself can become the teacher. First touch, second touch and technical foot skills are the most important aspects of strong soccer players and are stressed in all our sessions.
Where - TBD by trainer and player
Dates - As scheduled by player
What Time - as scheduled by player                               
What Days – as scheduled by player
How Many Weeks - as scheduled by player
Tuition - minimun of 5 hours for $250.  Other packages available.
sessions may be one player or a small group of players with the same development goals.