AZZURRI TEAMS - Pool Player- U09-U19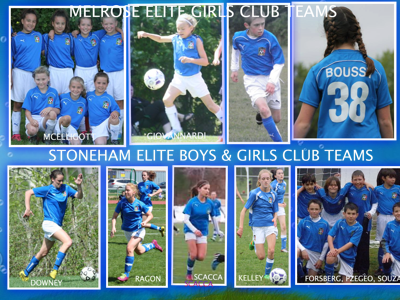 AZZURRI TEAMS - Pool Player- U09-U19
AZZURRI TEAM - AREA ELITE - POOL PLAYER - GIRL'S & BOY'S TEAMS
Players agree to register for at least two consecutive seasons to insure consistent player development and team development. This program is meant to provide an elite training and team experience for players too busy to play on the Regional team or looking to advance to a Regional team. The Elite Program operates with the volunteerism of parents and keeping operating costs low. Please consider assisting in some way.
Your child age 8-19 will train with professional coaching staff and may play as a guest player in some of the NSL league games, tournament games, MaYouth TSL Games, with an area elite team in NSL or a combination of several options to get game experience.
Includes at least (8-10) - 1.5 hour professional training sessions, league games, insurance and registration fees.
Seasons offered - Summer-Fall, Fall-Winter (session 1), Fall-Winter (both sessions), Winter (session 2)-Spring, Winter (both sessions) - Spring. Full year optionincludes summer camps when paid in advance.
Register by - completing Elite Pool Team payment click here, Complete Club Waiver click here and Elite Player Agreement click here
Email a color head shot and birth certificate
Order a uniform kit (one royal kit and one white kit are mandatory) -
there may be additional shipping charges invoiced for small orders, under $100.
Order an extra training jersey (mandatory at all practices) click here
Order a ball click here (optional)
Schedule click here (please refer to this page before attending any sessions)
Locations click here
Game Uniform – for a U09-U19 player is a Select kit, which consists of two game jersey, two shorts and two socks. Additional attire like goalie gear, warmups and backpacks available.

Practice Uniform – Azzurri Training jersey, shin guard, shorts or soccer socks. Always bring sneakers & outdoor cleats, ball and water.
*This league is viable, if parents volunteer to help by advertising, social media, field management, team management, communications, assistant coaching etc, click to complete survey.

*Players who have a volunteering adult may receive an additional discount.
*Boston Azzurri has a strict no refund policy.