ACADEMY - Futsal2Soccer Academy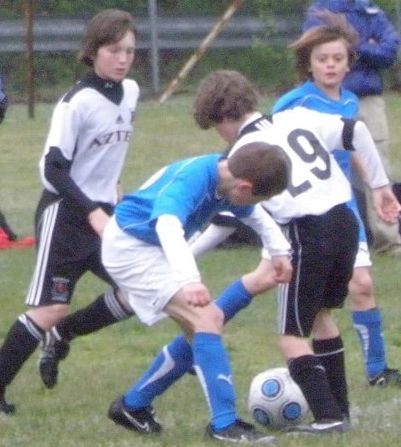 ACADEMY - Futsal2Soccer Academy
Futsal2Soccer Academy
JUNIOR and Mini ACADEMY ages 6-16 ages 4-6 see Mini Academy
The Futsal2Soccer and runs year round. It is the direct pathway to club soccer and club futsal play  Futsal is recommended for developing the. most skilled players. Starting early with futsal training will assure players experience advanced development .  Strong ball control under pressure is the earmark of a skilled player.  Our Academy develops an absolute passion for the creative 1v1, possession play and goalkeeper skills.  Using agility and technical repetition and playing in a small sided environment accelerates development for all level of ability.  Development only happens with consistent technical training to build strong muscle memory.  We offer several options each week in multiple locations.  This Academy will improve your child's athleticism and ability to be successful in other sports, in addition to soccer and futsal. 
Overview Fall 2021
Ages 6-12, all ability levels
Futsal2Soccer Academy in Reading and Stoneham
on Thursday and Saturday, soon.
U4-U6 from 5:00-6:00pm in Reading on Saturday only (see Mini Academy)
U6-U12 from 5:00-6:30pm in Reading and Stoneham
outdoors on turf.
STARTS - soon (register and start anytime, all trainings include 8 trainings and games.    
WHEN-  Thursday  5:00-6:30pm at Pomeworth field Stoneham and/or Saturday's  5:00-6:30pm at Austin Prep (see schedule below)
COST- $200-$450 for 8-16 session
*day, times and location may be subject to change
Sign up On-Line

2. Complete online Waiver click here 
3. Complete online Player Agreement click here
4. Email a copy of the players birth certificate and a color photo (head shot)
Order training jersey click here
Store click here for Azzurri gear
Schedule click here (players will be added to a group/team page on Shutterfly)
Locations click here