Azzurri Academy - Futsal & FootSkillZ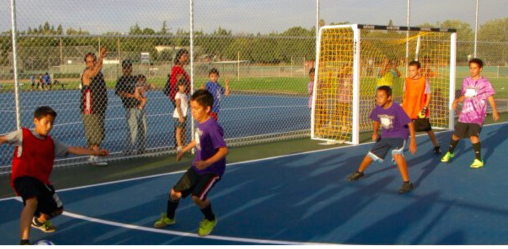 Azzurri Academy - Futsal & FootSkillZ
Azzurri Academy
Training - FootSkillZ
and Azzurri Academy League - Futsal or Futbolito
FUTSAL & FOOTSKILLZ
Spring 2018
Thursday's from 5:30-7:00pm at Stoneham's Pomeworth Field
Boys, Girls, ages 10-19
8 weeks from 4/12-5/31
4/12, 4/19, 4/26, 5/03.5/10, 5/17, 5/24, 5/31
Weekly technical foot skills sessions and occasional futsal matches. Development of fakes, feints, moves and speed dibbling taught through a series of repetitive exercises that also promote control and confidence.
*This clinic is a combined with the Futsal games. click here to learn about the benefits of Futsal
Players range from 6 -19 years. Registration is for one of four season. Practice is once a week for 45-90 minutes.

Uniform/Practice - Azzurri training jersey, shorts and soccer socks. Bring sneakers or indoor shoes AND cleats and a ball
Optional gear items are warm up suit, sweatshirt and back pack. click here