Area Elite Team - F.C. Reading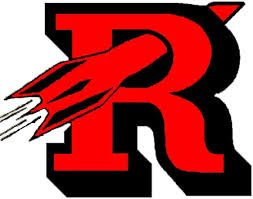 Area Elite Team - F.C. Reading
READING ELITE AREA TEAMS - SPRING & SUMMER
Affordable club training and club teams for Reading youth.
Ages U06-U14 and U15-U19, Players must try out.
Teams in each age group by Fall 2018. Team rosters will be approximately 75% Reading players and 25% top players from around Massachusetts.
STRIKER SKILL WARZ or FOOTSKILLZ & FUTSAL
Thursday's from 5:30-7:00pm at Stoneham's Pomeworth Field
Boys, Girls, ages 10-19
8 weeks from 4/12-5/31
4/12, 4/19, 4/26, 5/03.5/10, 5/17, 5/24, 5/31
TEAM SKILLZ
Saturday's from 8:00-9:30am at Stoneham's Pomeworth Field
Boys ages 12-16, Girls ages 13-19
8 weeks from 4/12-5/31
4/12, 4/19, 4/26, 5/03.5/10, 5/17, 5/24, 5/31
or
Monday's from 6:00-8:00pm at Medford High Turf Field
Girls 11-14 years
8 weeks from 4/09-6/04
4/09, 4/16, 4/23, 4/30. 5/07, 5/14, 5/21, 6/04
SUMMER 2018
Wednesday's from 5:30-7:00pm at Reading
Boys, Girls, ages 6-15
8 weeks from 6/06-8/08
6/06, 6/13, 6/20, 6/27, X, 7/11, 7/18, 7/25, 8/01, 8/08
Registration:
https://www.smartwaiver.com/w/56c3634aa9742/web/

Reading Rockets FC offers our players an opportunity to develop their soccer skills, compete against top clubs on quality fields and under the direction of some of the top coaches on the Northshore. During the Fall and Spring, Reading Rockets FC teams compete in the Northeast Soccer League (NSL). Players are afforded two-three 90 minute practices per week and league games on Sundays. Players born in 2006 through 2010 play Sunday mornings while players born in 1999 through 2005 play Sunday afternoons. Reading Rockets FC also provides local Winter Indoor Futsal programs and elite Futsal teams. During the Summer Reading Rockets FC offers training, Futbolito and Sand Soccer games. Our programs are designed not only to produce accelerated development, advanced foot skills and cross training for injury prevention, but are also a lot of fun.

About the Coaches: Jennifer McLellan holds an NSCAA Regional, Director of Coaching and USY futsal level 3 diploma. Coach McLellan is the former Melrose girls sub varsity coach between 2008-2012, and saw the Raiders advanced to the state tournament for the first time in nineteen years, followed up with a second appearance in 2012. Coach McLellan has coached at Austin Prep from 2014-2018 and has seen the team to state tournament play the last 3 years, including two semi-final appearances. Coach McLellan also sat on the Saugus Youth Soccer board for 15 years, Director of Player Development and Intown Director. and the Melrose Youth Soccer board for 4 years as the Director of Coaches. Alberto Lozano played professional soccer for the Detortes Tolima in Columbia. And has coached at Austin Prep for 4 years. Vito LaFrancesca has coached at LaSell College for eleven years and has won the past seven GNAC championships. Chris Coviello, coach of the Saugus High girls, who's 2017 team recently were named Northeast Conference Small League Champions. Additional staff includes numerous female coaches that have played at the college level, including several NSCAA All-American players, as well as players that have come through the Melrose program.