LEAGUE - Futbolito and Futsal Games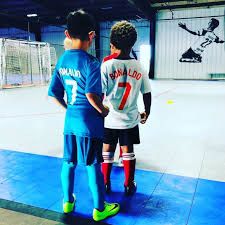 LEAGUE - Futbolito and Futsal Games
FALL, WINTER & SUMMER  - FUTSAL & FUTBOLITO GAMES
established teams are welcomed to enter our league
Summer 2021
Wednesday 6:00-7:30pm Melrose/Malden
Thursday 4:00-6:00pm in Wilmington
Winter outdoors and Indoor on turf, courts fields
Indoors on Saturday's 9:00-8:00pm, 
anyone may register, players are placed by ability and age.

click here to learn about the benefits of Futsal 
This program is for games only.  We offer several Skillz programs or the Academy that includes training with games. The leagues includes 5v5 Futsal, 4v4 Futbolito and when possible 5v5 sand soccer. Futsal is played on Basketball, Tennis and Street Hockey courts; Futbolito is on grass, turf or hard court and Sand soccer on sand.  These games are truly the best games to develop top soccer skill and are a lot of fun.   It is recommended that all players should also register for FootSkillZ to insure the development of strong ball control and foot skills in order to be a more effective player in the games.  
Ages 5 - 19 years.
We can provide a coach for a group of players that wish to compete together. 
Registration Process
Purchase your session on this page
Azzurri Waiver click here