AZZURRI ACADEMY - Bambinoz ages 2-4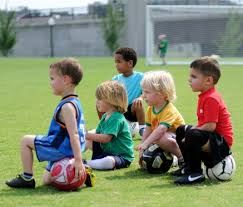 AZZURRI ACADEMY - Bambinoz ages 2-4
DEVELOPMENT ACADEMY
Summer 2019 sessions on Wednesdays from 5:00 -6:00pm for 8 weeks in Melrose and Stoneham
Lots of quality touches on the ball using fun games.  
Ages 2- 4 years.  Ball size recommended is size 2.  Parents are encouraged to participate.  
Register for BambinoZ click here  Complete a Waiver click here
Uniform - Azzurri training jersey, any shorts & socks 
Order an extra training jersey click
Order a ball click here
Schedule click here (please refer to this page before attending any sessions)
Locations click here
Bring sneakers & outdoor cleats, shin guards, soccer socks and water.