Azzurri Academy - FootSkillZ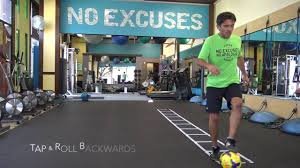 Azzurri Academy - FootSkillZ
Azzurri Academy
Training - FootSkillZ
add Azzurri Academy League - Futsal or Futbolito
Weekly technical foot skills sessions and occasional futsal matches. Development of fakes, feints, moves and speed dibbling taught through a series of repetitive exercises that also promote control and confidence.
*This clinic is a combined with the Futsal games. click here to learn about the benefits of Futsal
Players range from 6 -19 years. Registration is for one of four season. Practice is once a week for 45-90 minutes.

Uniform/Practice - Azzurri training jersey, shorts and soccer socks. Bring sneakers or indoor shoes AND cleats and a ball
Optional gear items are warm up suit, sweatshirt and back pack. click here
Order a training jersey click here
Order a ball click here
Schedule click here
Locations click here
DATES & LOCATIONS
June 2017 (included in Spring and Summer) - 6/5, 6/9, 6/10*, 613, 6/16, all in Stoneham, except 6/10 which is at Lynnfield HS.
Summer Clinic one 120 minute training. Futsal or Futbolito games included click here
Summer 2017 - starting 6/21, Wednesday from 6-8pm in Stoneham
Fall Clinic one 75 minute training. Futsal games available click here

Fall 2017 - Friday's in Saugus 6:00-7:30pm, Tuesday's in Stoneham 6:00-7:30pm and Saturday's 5:00-6:30pm in Lynnfield
Winter Clinic one 90 minute training and game for 13 weeks (option once or twice a week) weeknight and Sunday options
Winter 2017 - Sundays 12:30-3:30pm in Saugus. Tuesday, Wednesday, Thursday 6:00-9:00pm in Malden
Spring Clinic one 75 minute training. Futsal games available click here
* includes StrikerSkillZ or FootskillZ and Futsal. Schedule click here