AZZURRI TEAMS - Area Elite - ages 5-8 years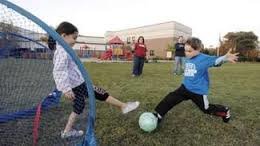 AZZURRI TEAMS - Area Elite - ages 5-8 years
DEVELOPMENT ACADEMY

AREA ELITE U08 - SUMMER, FALL, WINTER & SPRING TEAMS
Summer 2018 on Tuesday from 4:30-5:30pm for 5 weeks in Stoneham and Melrose
Our Area Elite U06 program is designed to put our youngest players on the patch to the highest levels of play at the earliest age possible. Players will receive strong technical training in a fun, creative environment. Developing the athlete through skills and agility exercises, while fostering the 1v1 artist and prolific scorers.
Locations
- Melrose, Saugus, Stoneham, Reading
Uniform
is a NIKE royal game jersey, white shorts and white socks
The Azzurri Area Elite U07 Academy is a full year program
The program is designed specifically for young players who will be looking to transition to the premier competition by U08/U09
Additional Forms - click here

2. Register here under and choose the Boys or Girls program option.
Players can join any time of year, costs will be prorated.
Open to boys and girls, ages 4-6.
Five SUMMER sessions
Six FALL sessions
Six WINTER sessions
Six SPRING sessions
Enrollment will be $550 for the soccer year.
Outside the club, Tournament participation is optional at an extra cost.
Flexible payment plan is available.
All sessions will be run by Seacoast United Azzurri staff coaches, under the leadership of Jennifer McLellan, Alberto Lozano and Vito LaFrancesca.

Additional Information

click here