AZZURRI FUTSAL TEAM - F.C. Spartans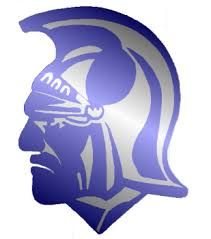 AZZURRI FUTSAL TEAM - F.C. Spartans
AREA ELITE FUTSAL TEAMS - F.C. SPARTANS
Ages U06-U19 (must try out) 
Affordable club training and teams for local players looking to play with their friends and peers.
With Pathways to the highest levels of play.
STONEHAM RESIDENTS  - Free uniform if club transfer AND  free Camp (evening), when registered for full year.  Plus $100 referral rebate for both referring player AND new player*

Ages7-18 boys and girls
Seasons  Summer 4v4 & 5v5 & 7v7, Fall 5v5, Winter 5v5 and Spring 5v5
Locations Melrose, Saugus, Stoneham, Reading
Waiver Form - click here
Tryout Page click here

Additional Information click here
Spartans FC offers local players an opportunity to develop their soccer and futsal skills, compete against top players, on quality fields, under the direction of top technical coaches on the Northshore.  During the Fall and Spring, Sachems FC, teams compete in the New England Premiership (NEP), with games on Sunday's.
About Spartans FC, Spartans FCwasformed to foster a passion for soccer and futsal amongst a group of players from the same town, school or area that desire to develop the skills necessary to realize their full athletic potential in sports and to compete at the highest level possible in soccer, as individuals and as a team.  
Spartans FC is being sponsored by FC Boston Azzurri to provide a club level development environment within a town or school program.  Affording town or high school players access to the programs, leagues, coaches and recruitment opportunities available to club players.  Players must tryout, but all players will be accepted.  Players may train in groups based on their technical level and move through the groups as needed at any point.  Teams may include pools of players that may move around, as needed for the best development of teams as well as players. Initial tuition includes pool player benefits; training and guest play on a team. Additional costs for team play may include, but may not limited to league, tournament, uniforms or offseason events.
Current and former Azzurri players include Sue O'Loughlin, Kelsey Dunn, Holly Dunn, Gabby Vachon and Jess Anthony.
About the Coaches:  Jennifer McLellan holds an NSCAA Regional, Director of Coaching and USY futsal level 3 diploma.  Coach McLellan is the former Melrose girls sub varsity coach between 2008-2012, and saw the Raiders advanced to the state tournament for the first time in nineteen years, followed up with a second appearance in 2012.  Coach McLellan also sat on the Saugus Youth Soccer board for 15 years, Director of Player Development and Intown Director. and the Melrose Youth Soccer board for 4 years as the Director of Coaches.  Coach McLellan has coached at Austin Prep from 2014-2018 and has seen the team to state tournament play the last 3 years, including two semi-final appearances.  Coach Kelleigh Lombard has coached at Lynn Classical for two years and plays on several adult leagues. Coach Lombard was a four year varsity starter, leading scorer as a Freshman, played on the Olympic Development Team and was a starter at Mount Ida college.  Alberto Lozano played professional soccer for the Detortes Tolima in Columbia. And has coached at Austin Prep for 4 years.  Vito LaFrancesca has coached at LaSell College for eleven years and has won the past seven GNAC championships.  Chris Coviello, coach of the Saugus High girls, who's 2017 team recently were named Northeast Conference Small League Champions.  Additional staff includes numerous female coaches that have played at the college level, including several NSCAA All-American players, as well as players that have come through the Saugus program.