AZZURRI ACADEMY - Sr Academy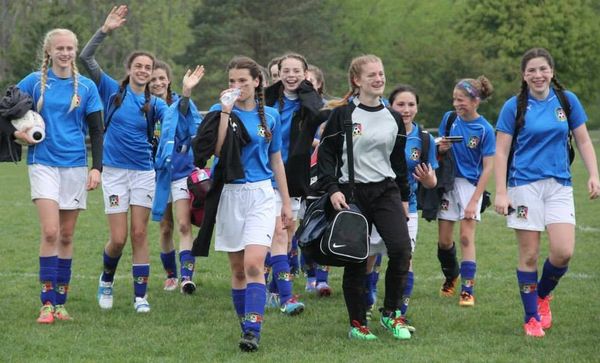 AZZURRI ACADEMY - Sr Academy
Select Your Season(s) above
Summer 2020 For 7 weeks July-August one 90 minutes virtual session Tuesday 10:00-11:30am and one 75 minute on field session/scrimmages from 5:00-6:15pm or 6:00-7:15pm
Summer 2020 schedule
Premier Club team trainings Thursday evenings in Melrose June-August
also available ...
virtual group training sessions 9:00-11:30am includes SoccerSkillz, KeeperSkillz, Speed Agility Quickness and Fitness

Training on Thursday's 5:00-6:00pm July-August for 7 weeks

clinics every Tuesday Wednesday Thursday in August

Futsal league on Saturday mornings 9:00-11:00am in Tyngsboro 5 weeks July-August 
Dates 7/7, 7/9, 7/14, 7/16, 7/21, 7/23, 7/28, 7/30, 8/4, 8/5, 8/6, 8/11, 8/12, 8/13, 8/18, 8/19, 8/20
SENIOR ACADEMY ages 14-19

The Azzurri Sennior Academy is a full year program with training, during the Summer, Spring, and Winter seasons.   Players can register for a season or full year.
The program is designed specifically for young players who will be looking to transition to the premier competition the following year or who want to have consistent premier training.  Players will be grouped in the training sessions by ability to maximize development.  The focus, regardless of placement, remains exclusively on player development.  Training sessions are small sided based, using soccer and futsal to develop highly skilled players and adaptive team play.
Locations in Lynn, Saugus, Melrose, Stoneham and Reading
Uniform is a training jersey
*day, times and location may be subject to change
Sign up On-Line

2. Complete online Waiver click here 
3. Complete online Player Agreement click here
4. Email a copy of the players birth certificate and a color photo (head shot)
Order training jersey click here
Store click here for Azzurri gear
Schedule click here (players will be added to a group/team page on Shutterfly)
Locations click here