AZZURRI ACADEMY - Player Skillz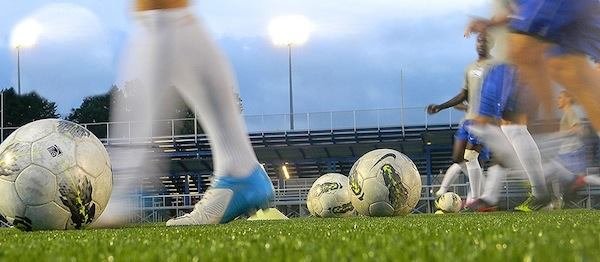 AZZURRI ACADEMY - Player Skillz
TRAINING PROGRAM WITH GAMES
AZZURRI ACADEMY includes FOOTSKILLZ, STRIKER - KEEPER SKILL WARZ, FUTBOLITO OR FUTSAL
Summer 2018
Tuesday and Wednesday from 5:30-7:00pm
at Stoneham, Melrose and Saugus

Boys, Girls, ages 8-19
5 weeks from 6/19-8/01, off 7/03, 7/04
Strikers and Defenders will spend 60 minutes honing their technical skills with repetitive touches, moves and commands.
Field players (Strikers and midfielders) will work on technical foot skills and 1v1 moves for 60 minutes.
15 minutes the Strikers vs KeeperZ will battle it out in 1v1's, 2v1's and 3v2's.
45 minutes will be playing Futbolito (4v4) or Futsal (5v5)
Register for Academy click here Complete a Waiver click here
Uniform/Practice – Training jersey, shin guard, shorts and soccer socks.
Bring sneakers AND outdoor cleats and water.
jacket, rain/winter coat, sweatshirt and back pack are optional.
Order an extra training jersey click
Order a ball click here
Schedule click here (please refer to this page before attending any sessions)
Locations click here