AZZURRI ACADEMY - Player Skillz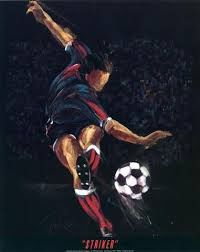 AZZURRI ACADEMY - Player Skillz
AZZURRI ACADEMY - PLAYERSKILLZ - WINTER 2018/2019
soccer training focused on developing the individual player,one v one artist and quick transition.
Sunday's 90 minutes between 1:00-4:00pm at Melrose and Saugus
Boys and Girls ages 8-19
9 weeks from Dec- Feb
9 dates - 12/02, 12/09, 12/16, 1/06, 1/13/ 1/20, 1/27, 2/03, 2/10 
*TeamSkillz available on Tuesday's and Saturdays
Complete a Waiver click here
Uniform/Practice –  Training jersey, shin guard,  shorts and  soccer socks.    
Bring court shoes, or sneakers AND outdoor cleats and water.  This is important as surface change. 
Schedule click here (please refer to this page before attending any sessions)
Locations click here